In early June, Tokyo Governor Yuriko Koike announced at a press conference that due to the impact of the new crown epidemic, the return date of the giant panda "Xiangxiang" in Japan will be extended to December 13, 2022.

This is the fourth extension of "Xiangxiang". On June 12 this year, the Ueno Zoo also held a grand 5th birthday for Xiangxiang. A large number of "fans" came to visit, and some even had to queue for 4 hours to meet "Xiangxiang" in a hurry.
On the day of "Xiangxiang"'s birthday, Gao's Guibo also came to the park early and joined the blessing team. Unlike others, waiting to meet the giant panda has been a daily routine for him for 11 years. In order to remain uninterrupted, he once gave up attending his sister's wedding in Okinawa, and insisted on appearing outside the panda house on time, focusing on the cute panda with his camera, until the park closed.
In his "
Daily Panda
" blog, fans can see the latest developments of Ueno pandas. He also doesn't miss every important moment - "Congratulations to Lili and Zhenzhen for becoming parents, and the long-awaited baby!" "Today is Xiangxiang's first birthday, many people came to celebrate, record Today's queuing time is 3 hours and 30 minutes!" "The twin babies were born, and Xiangxiang has become a sister, congratulations!"... Even in the tormented days of the closure of the epidemic, he still insisted on updating and sending blessings—— "Thank you very much for everyone who accompanied us to follow Xiangxiang. Thank you from the bottom of my heart."
Since the first pair of giant pandas went to Japan in 1972 when Sino-Japanese diplomatic relations were normalized, Japan has become the country with the second largest number of giant pandas in the world after China. Why are Japanese so obsessed with pandas? Why did "Xiangxiang" become the big star of Ueno Zoo? What contribution has the giant panda in Japan made to promoting the friendship between the two peoples? The Paper's private geography column interviewed famous Japanese panda photographer Gao Shiguibo, telling about his indissoluble love with Chinese giant pandas.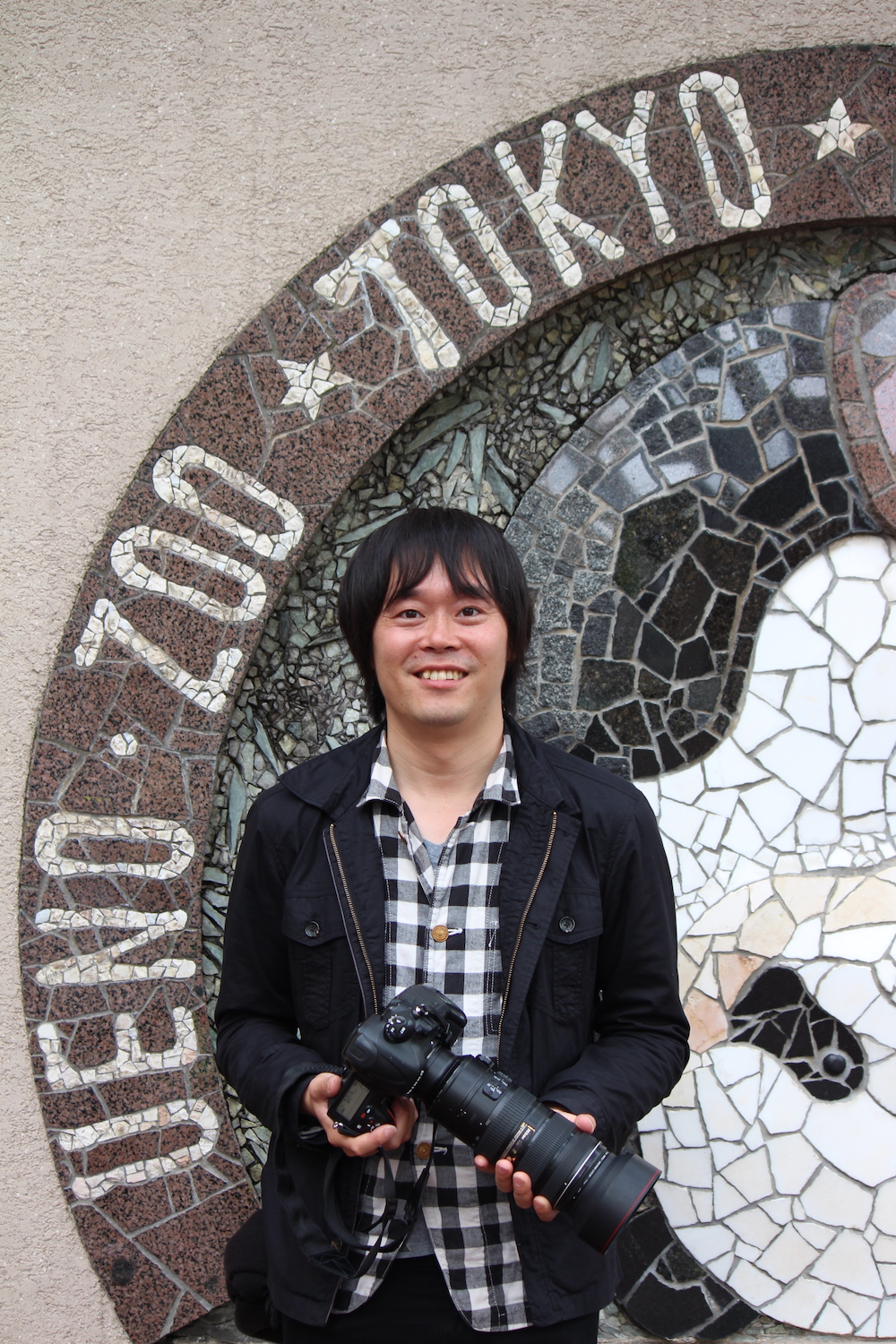 The famous Japanese panda photographer Gao Shiguibo. Courtesy of Goldsmiths
The Paper: Can you tell us about the opportunity that made you start paying attention to giant pandas?
Gao's Guibo:
One day in 2011, I took the break from work and went to the Ueno Zoo near the company to hang out. I happened to see "Zhenzhen"
(female giant panda, Chinese name "Fairy")
and "Li Li"
(male giant panda, also known as "
Bili") in the zoo, the father of "Xiangxiang" Mother. It was their first year in Japan. Before that, there had been no giant pandas at Ueno Zoo for a long time, and their arrival caused a great sensation at the time.
That was the first time I met "Zhenzhen" and "Lili". The two pandas are very cute, big, and they move funny and look like people. It was this meeting that made me fall in love with them. got them. On the same day, I bought an annual pass at Ueno Zoo
(note: a single ticket costs 600 yen, an annual pass is 2,400 yen, and there is no limit to the number of times within one year after purchasing the annual pass)
. On the second day, the third day, the fourth day, I went to the Ueno Zoo for several days before going to work. Gradually, I developed a habit and persisted until now.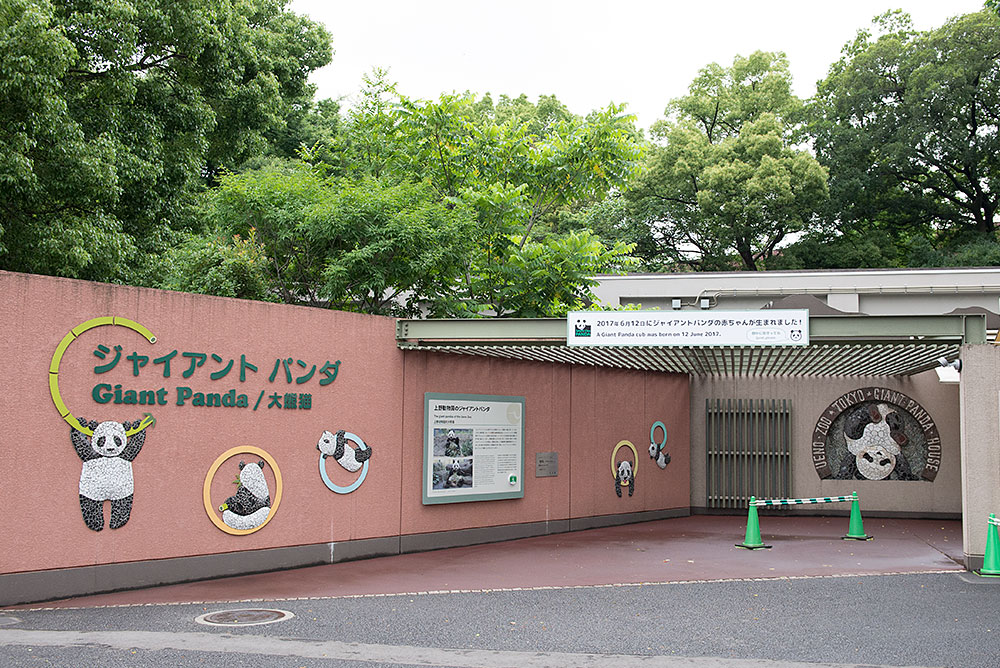 Panda House at Ueno Zoo Gao Shigui Botu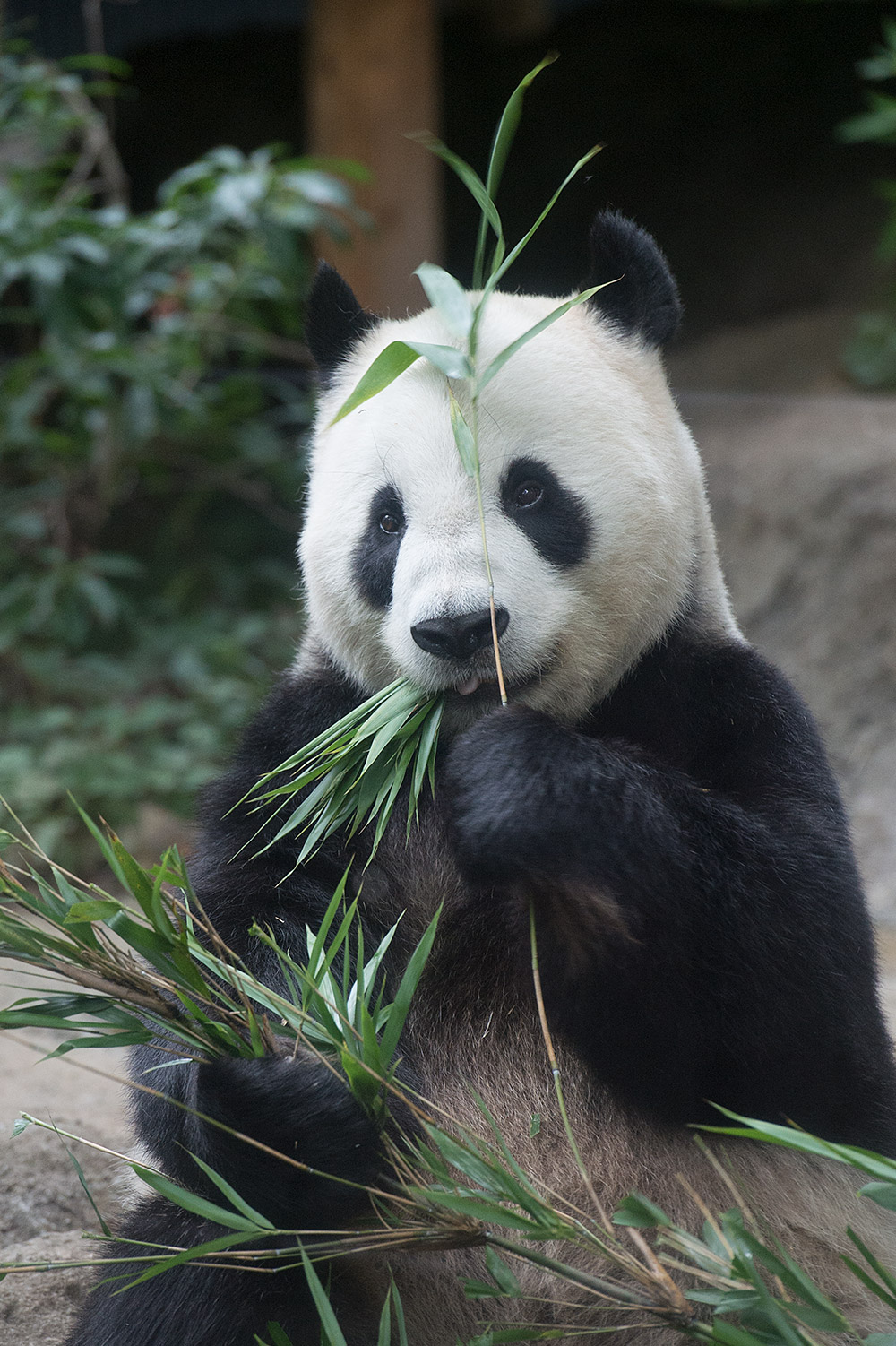 Handsome Lili, taken on July 27, 2017. Gao's Guibo map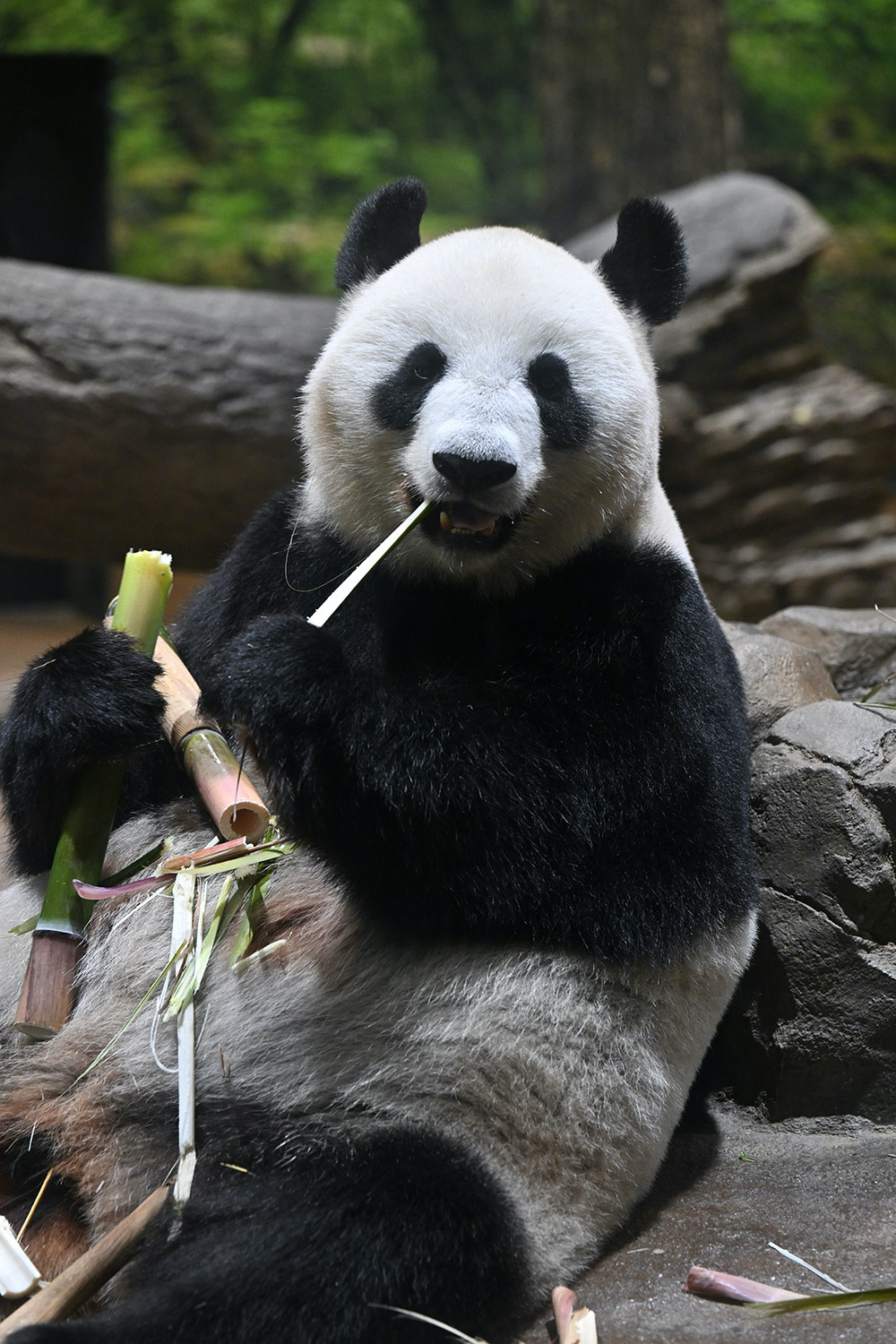 On July 3, 2022, Zhen Zhen celebrated her 17th birthday. Gao's Guibo map
The Paper: Before that, did you often visit the zoo by yourself?
Gao Shiguibo:
In addition to the zoo, there are many art galleries near Ueno Park, which I often visit. But as far as the zoo is concerned, I only remember when I was young, I went to a few times with my family, and I rarely go alone when I grow up. Although I have been there many times in my childhood, I don't seem to have any impression of pandas in my memory, nor have I left a single photo of pandas.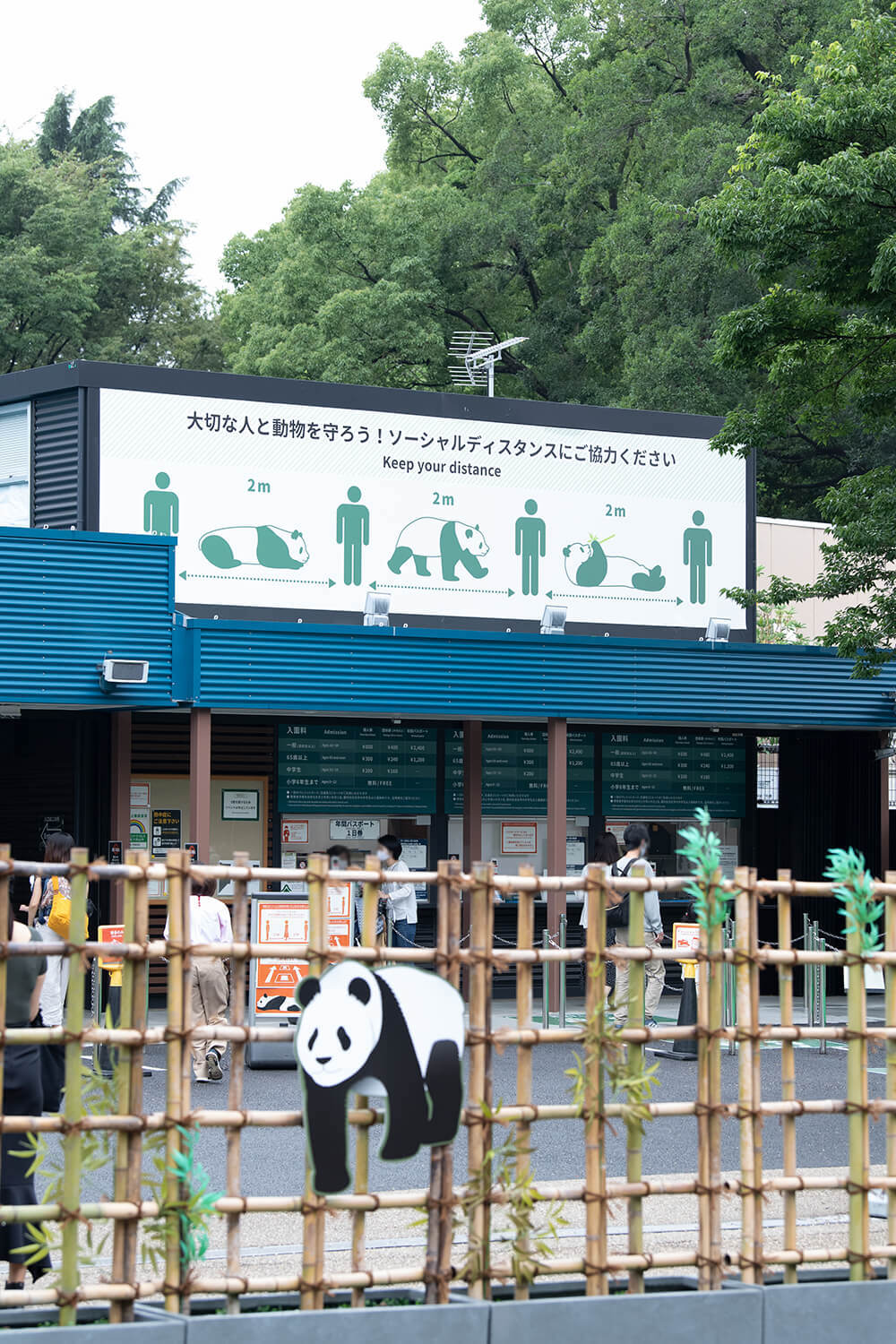 During the epidemic, Ueno Zoo must maintain a social distance of 2 meters when queuing. Gao's Guibo map
The Paper: Did the "Daily Panda" blog start in 2011?
Gao Shiguibo:
After buying the annual card, it became a daily routine to go to the Ueno Zoo to check in, and I also recorded my observation diary. After about a month, I found that what I wrote was not so much a diary, but more like a panda's growth record. I wanted to share these interesting details with you, so I opened the "Daily Panda" blog, and made up my mind secretly. Decided to stick with it for another year. Unexpectedly, after one year has passed, it will be another year, then three years, four years, five years... This year is the 11th year.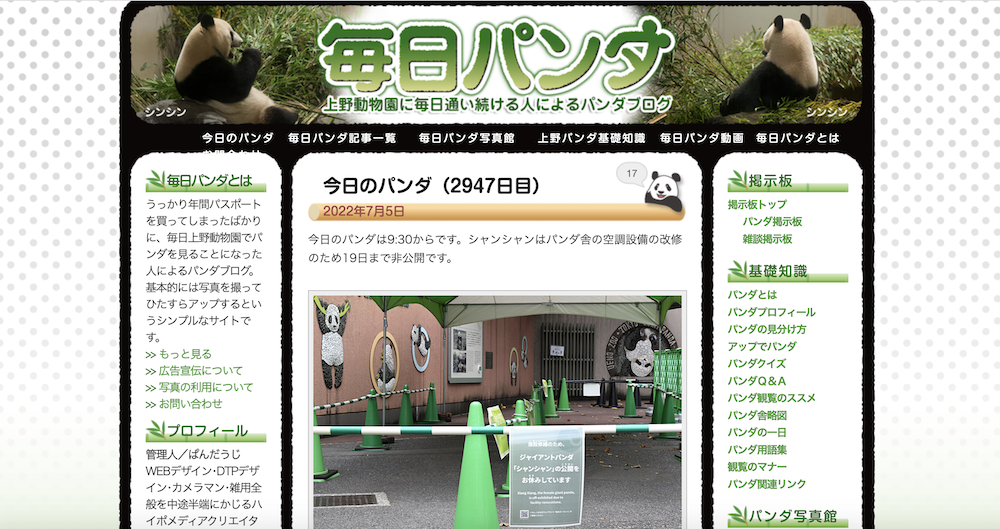 In 2011, Gao Guibo opened the "Daily Panda" blog to share panda knowledge and shooting experience. Screenshot of "Daily Panda" website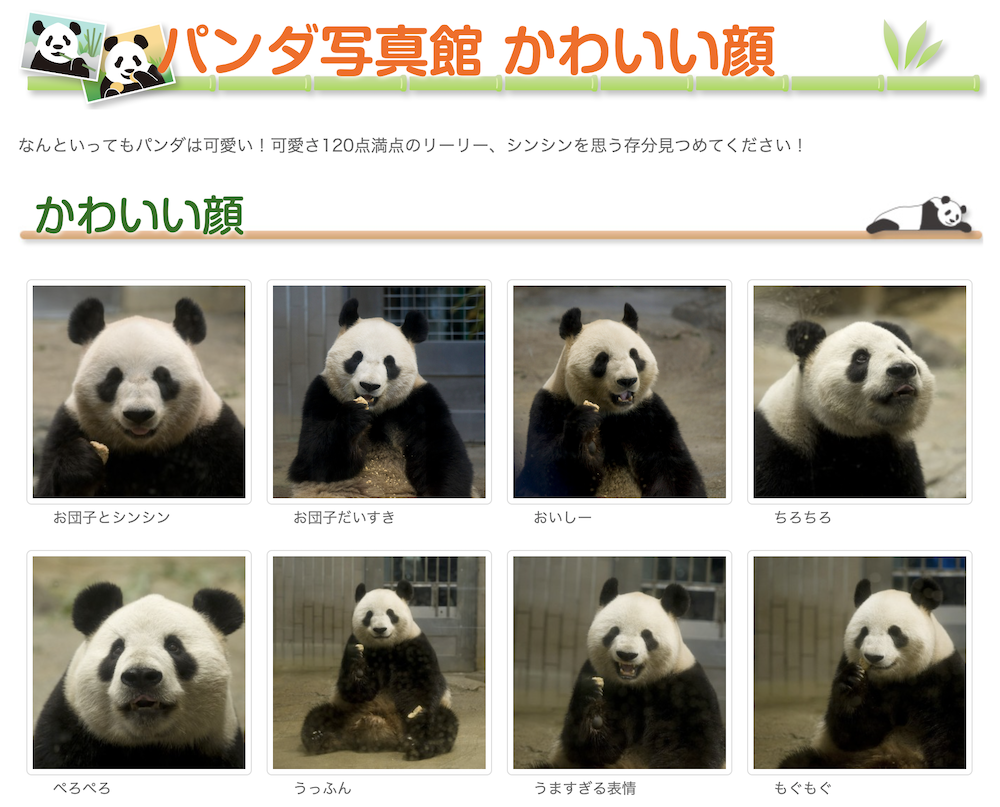 In the "Cute Expressions" category, you can see various cute expressions of giant pandas photographed by Gao Guibo. Gao's Guibo map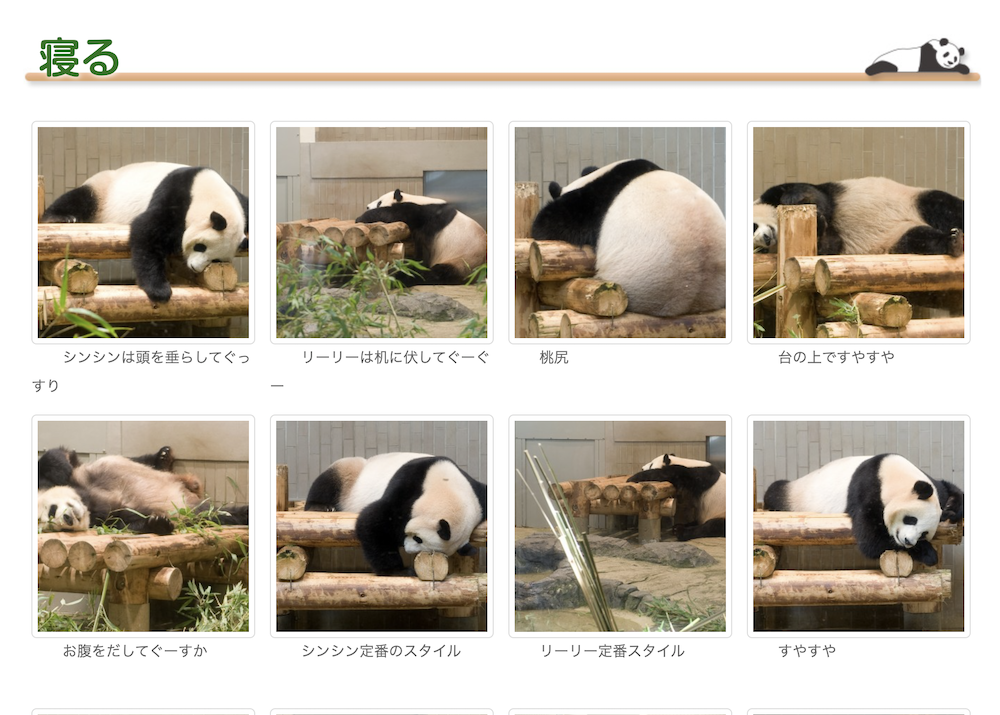 Various sleeping positions of giant pandas. Gao's Guibo map
The Paper: How do you arrange your daily schedule? Will it affect work?
Gao Shiguibo:
The opening time of Ueno Zoo is 9:00 in the morning, but in order to be able to step into the panda house as soon as possible, I need to line up at the gate around 7:00. After entering the park, I will shoot until about 12 noon. I will find a rest area or do some work in the restaurant of the zoo. Because I am doing website design, it can be done as long as I have a computer, and I am not limited by the venue at all. . After the work is done, I will go to shoot pandas for a while.
(How many photos can you take in a day?)
I can take a lot of pictures in one day, about 5,000 pictures (laughs)!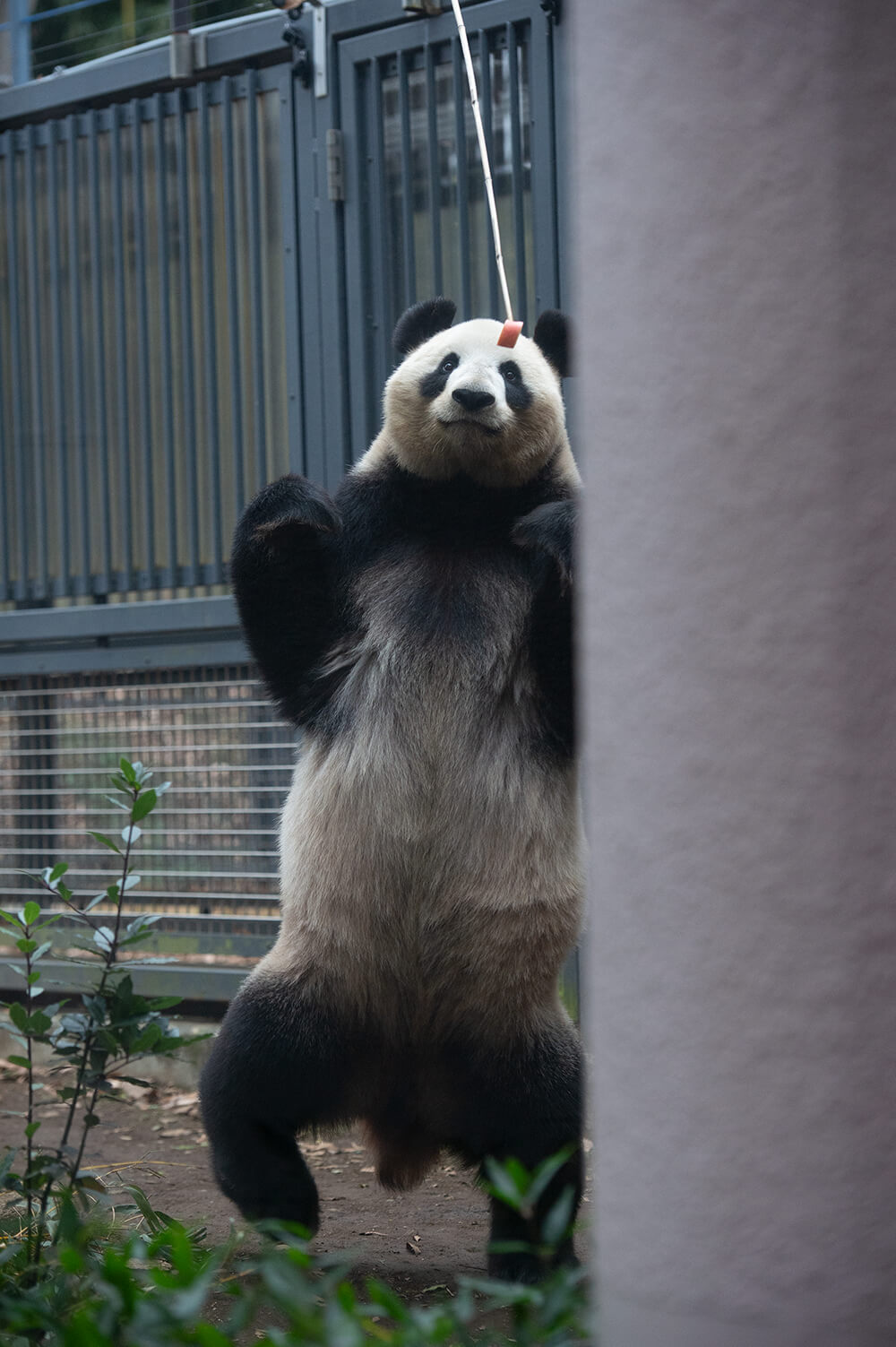 Really exercise. Taken on January 17, 2016. Gao's Guibo map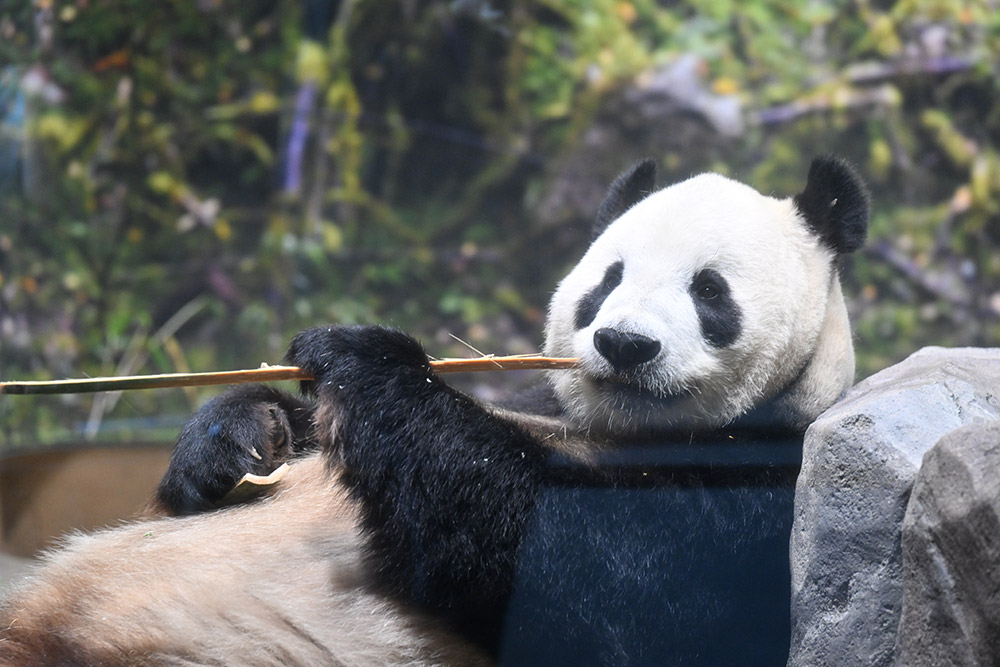 Leisurely leaning against the stone and nibbling on the strength of the bamboo. Gao's Guibo map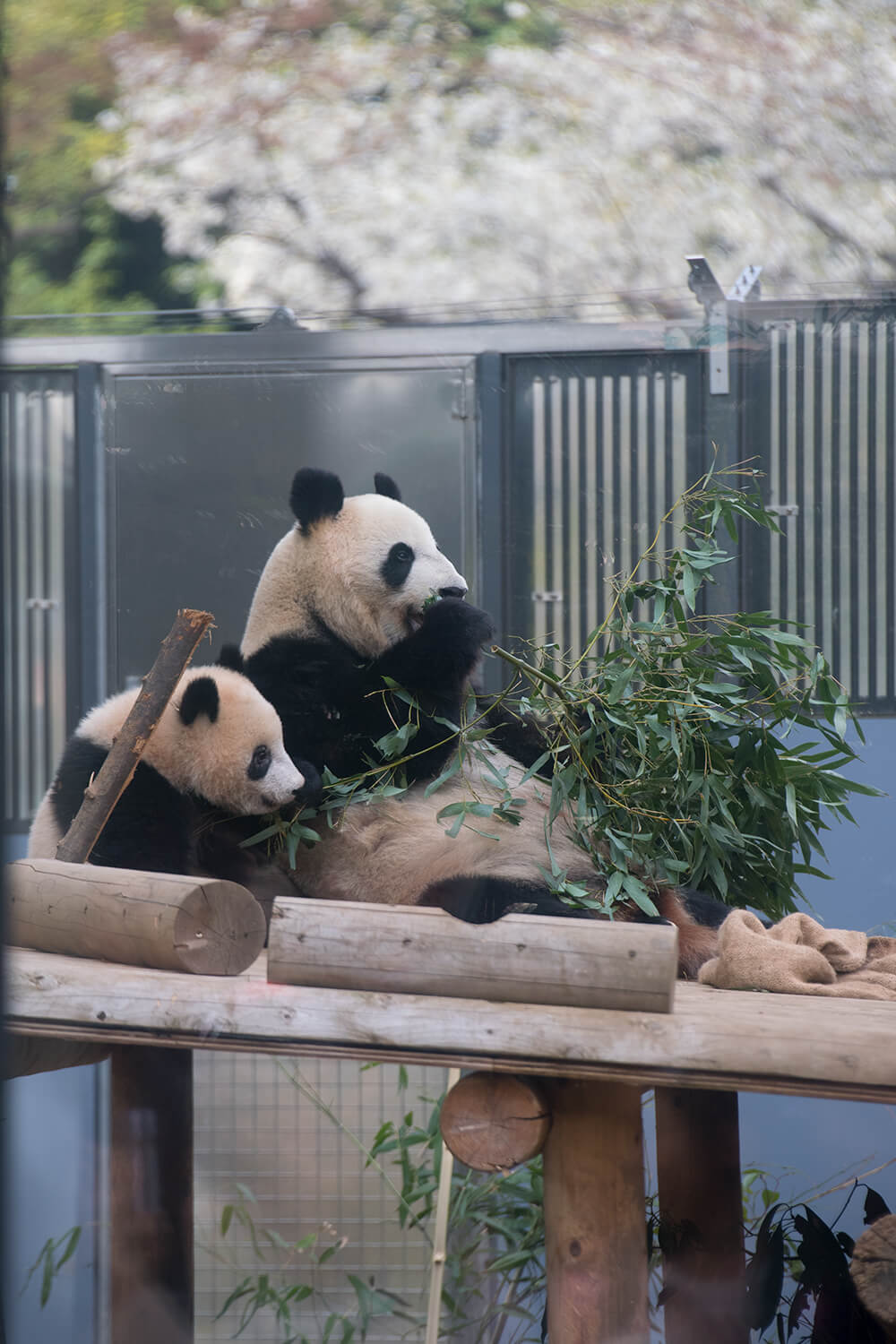 Xiangxiang and Zhenzhen are together. Taken on March 26, 2018. Gao's Guibo map
The Paper: It is not easy to see pandas at Ueno Zoo, and there is a long queue
.
Is it the same for you?
Gao's Guibo:
The queue of the panda pavilion is mobile and cannot stop. After the visit, if you still want to see it, you will have to queue up again. Therefore, it basically takes more than 30 minutes for each trip, and an hour when there are many people. . Not long ago, on June 12, the day of Xiangxiang's birthday, it was the longest visiting queue in history, queuing for a full 4 hours.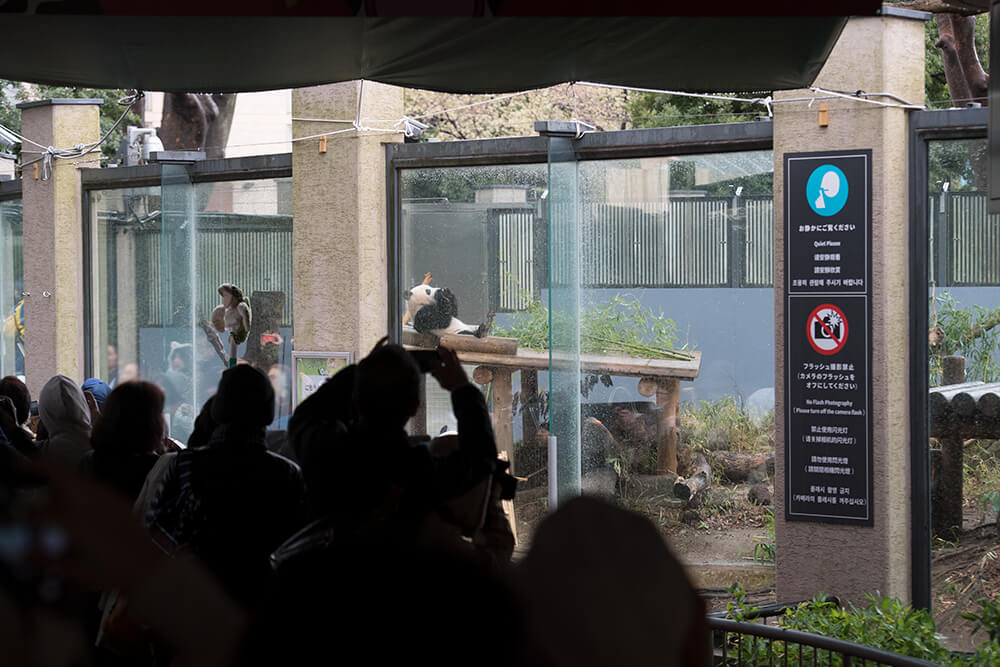 Ueno Zoo's Panda House is very popular, often waiting in line for hours, and visiting only a few minutes. Taken on March 22, 2018. Gao's Guibo map
The Paper: What attracts you to pandas, and what is the most difficult thing about filming?
Gao's Guibo:
The first impression of pandas is that they are cute. Sometimes they play and play with excitement like a child, and sometimes they lie lazily on the ground like a big man, and you can see many different postures. But the most difficult part of shooting is that you can't predict what state the panda will be in when it appears in front of you. Is it happily nibbling on food? Or are you sleeping with your back to your ass? Because of all the uncertainty, I feel excited every time I shoot.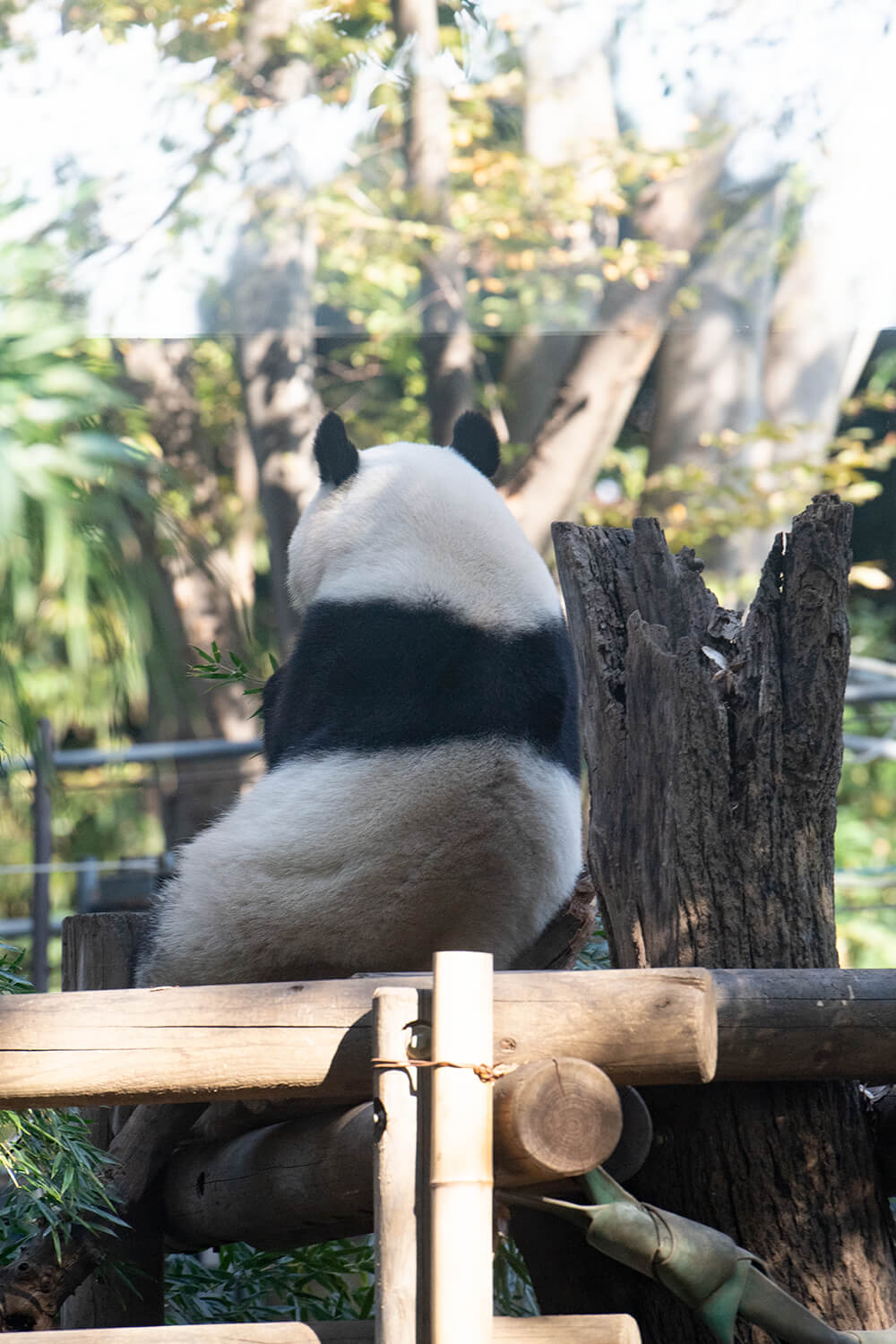 Japanese netizens once commented on the giant panda as "cute face, uncle's attitude". The picture shows Xiangxiang's back, taken on November 20, 2021. Gao's Guibo map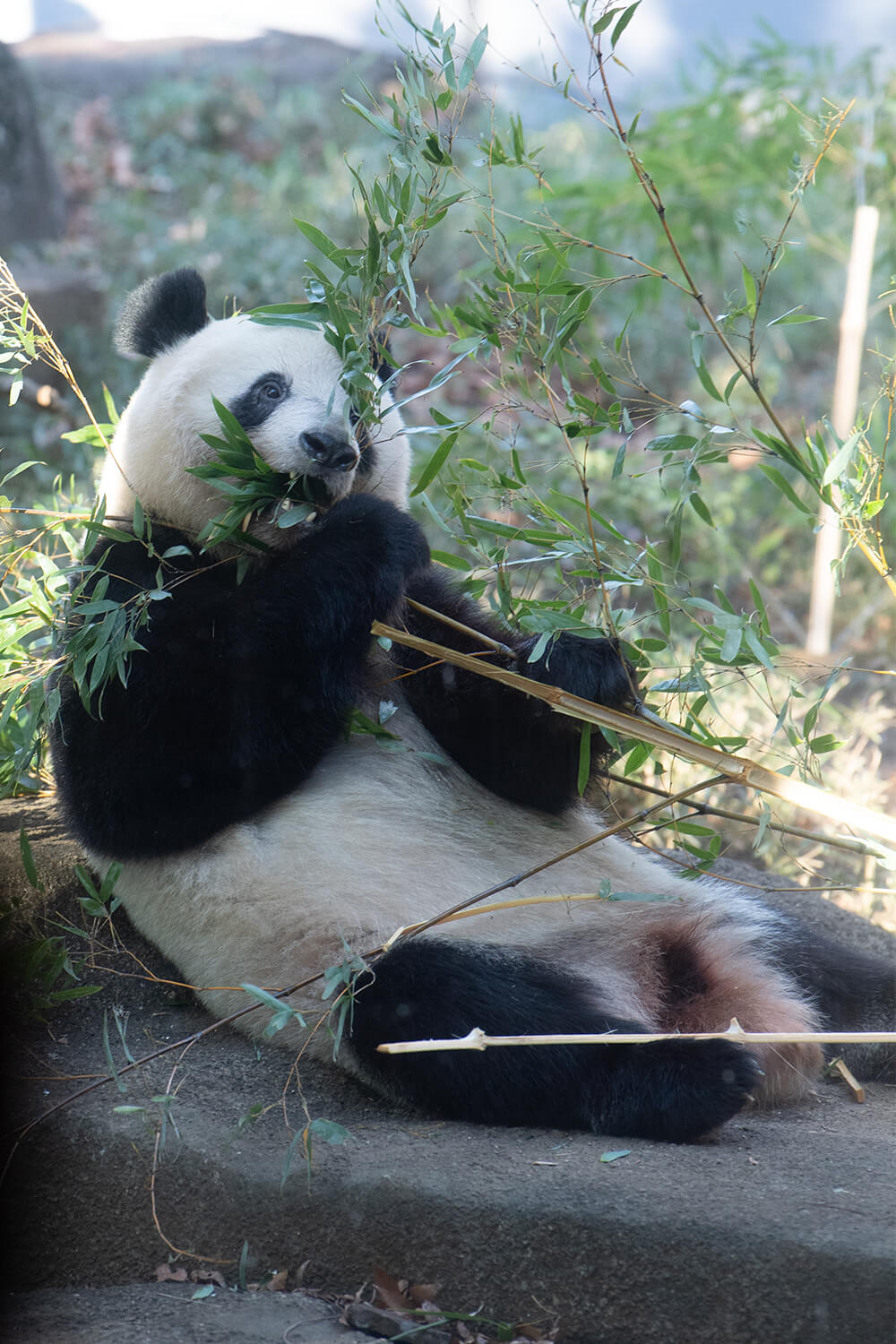 Fragrance bathed in sunlight. Filmed on December 21, 2021. Gao's Guibo map
The Paper: Where does the motivation to keep going every day for 11 years come from? Does your family support you?
Gao's Guibo:
After a day's work, I think about going to see and photograph pandas the next day, and I am full of expectations every day, so the healthy life of pandas is the greatest source of strength for me. My family is also very supportive and will come to watch together when they are on vacation.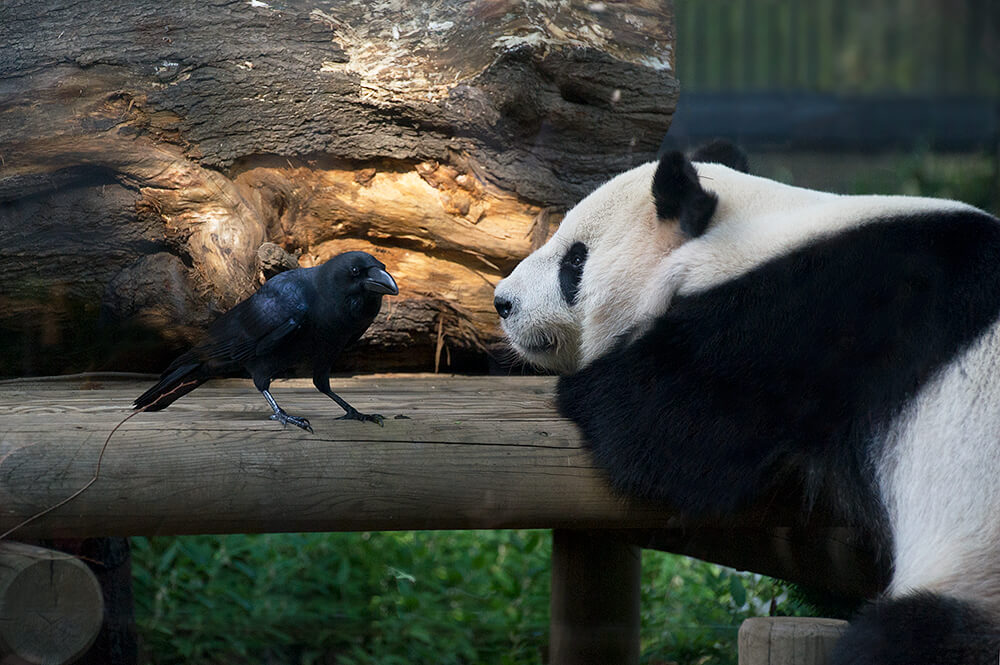 Crow and Lili, photographed on October 18, 2013. Gao's Guibo map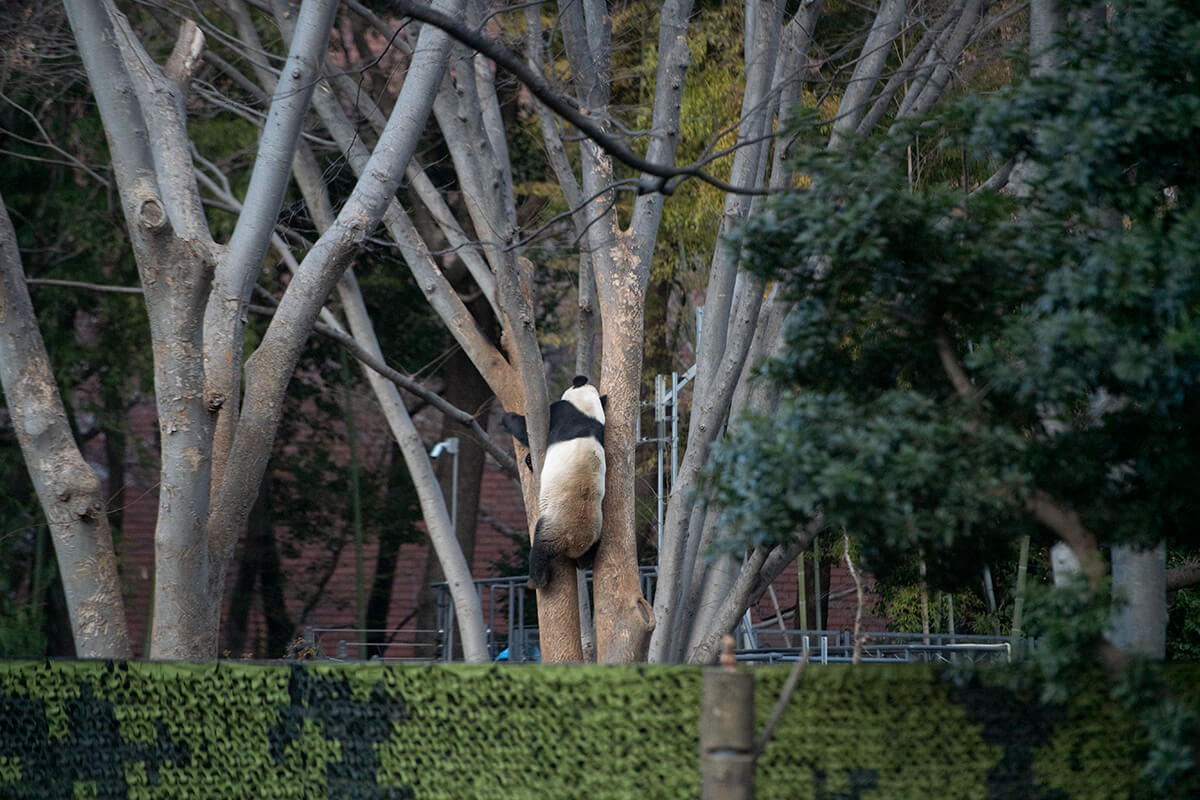 The power of climbing trees, taken on March 24, 2019. Gao's Guibo map
The Paper: Why do Japanese people love pandas so much? Among the many giant pandas in Japan, why has Xiangxiang attracted so much media attention since its birth?
Gao Guibo:
In 1972, after Kang Kang and Lan Lan went to Japan for the first time as "peace messengers" for the normalization of diplomatic relations between China and Japan, they soon set off a "
Panda Boom
" all over Japan. Many people have such a common memory when they were young: they went to the Ueno Zoo with their parents during the holidays to see pandas, and when they grew up and married, they took their children to see them. So when it comes to giant pandas, everyone has such a collective nostalgic feeling and love them deeply.
In fact, before Xiangxiang, the breeding work of Lili and Zhenzhen has been very difficult, and they have not had children for many years
(Note: Xiangxiang was born on June 12, 2017)
. Therefore, when the news of Xiangxiang's successful birth came, the people of the whole country were excited for this "hard-won child", just like caring about their own children, watching Xiangxiang's growth bit by bit, guarding it , so the feelings are very deep.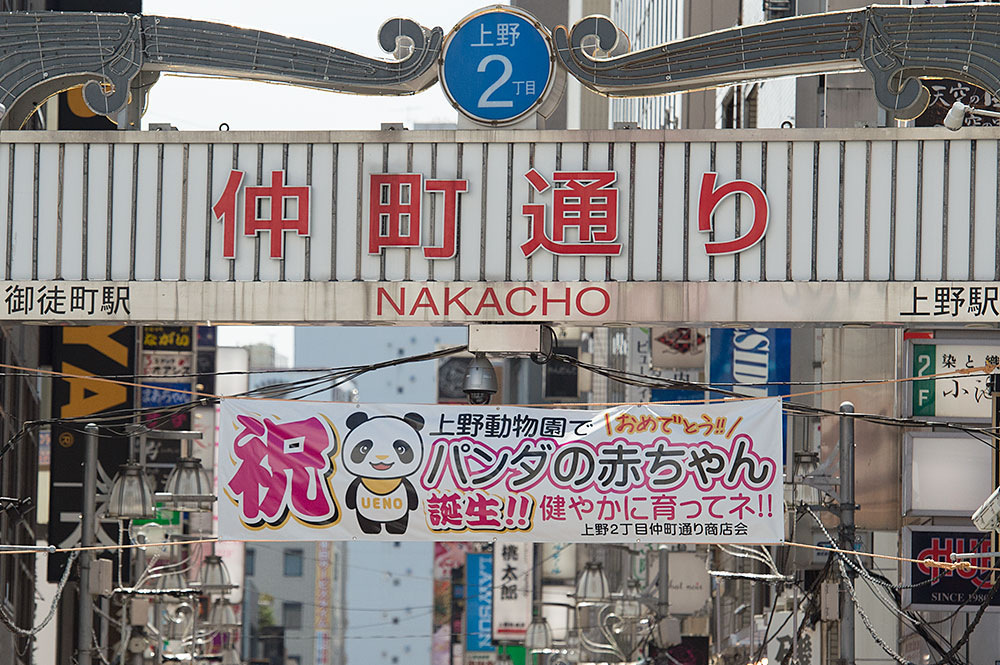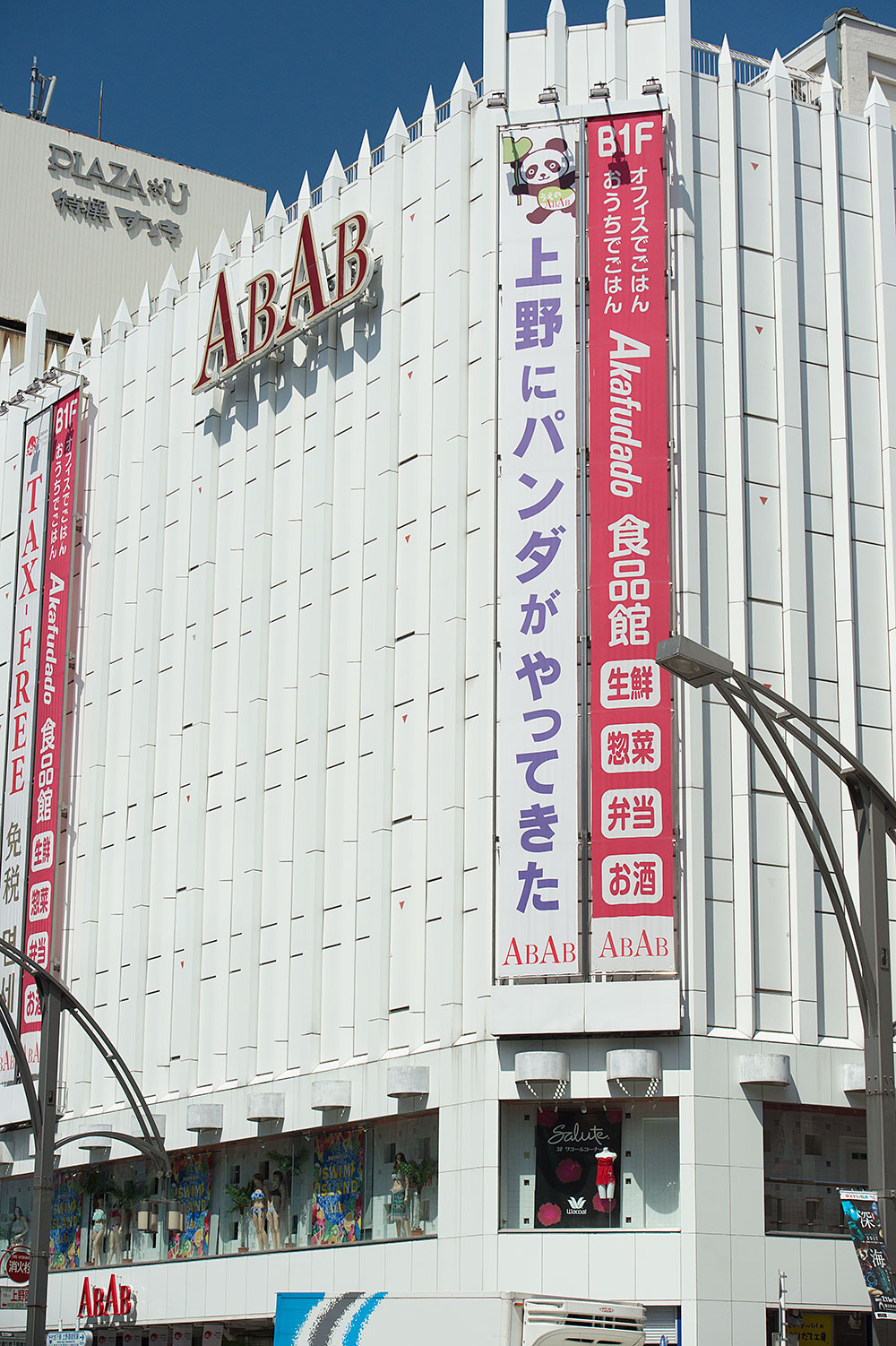 When Xiang Xiang was born, huge posters and banners congratulating the birth could be seen on the streets of Ueno, Tokyo. Gao's Guibo map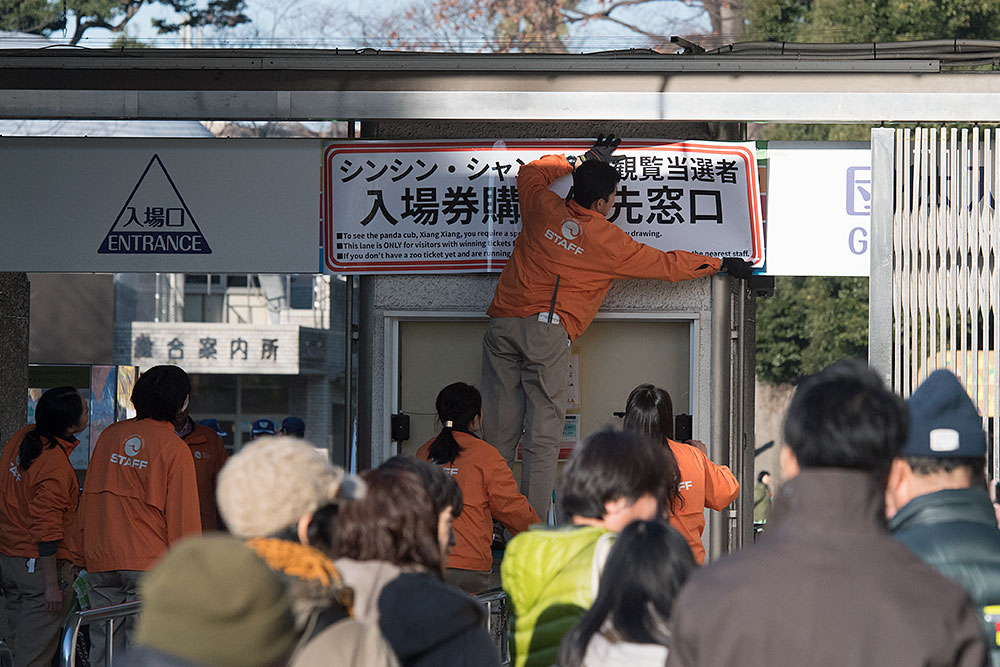 In December 2017, the staff were preparing for "Xiangxiang"'s first appearance after birth. The visit was open from December 19th to January 31st, 2018. Visitors can apply online or by phone, and the results will be determined by lottery. The park limits the visit time for one day to 2 and a half hours, and only about 20 people are allowed to visit for about 5 minutes at a time.​​ Gao's Guibo Picture
The Paper: What role do you think giant pandas have played in promoting the friendly development of Sino-Japanese relations?
Gao Shiguibo:
For the Japanese people, giant pandas are indeed an important presence in the friendship between China and Japan. Through the pandas, we felt the kindness of the Chinese people and the sincere hope for the friendly development of China-Japan relations. Fifty years have passed, and I hope that in the future, we can continue to witness the better development of bilateral relations through this bridge of friendship.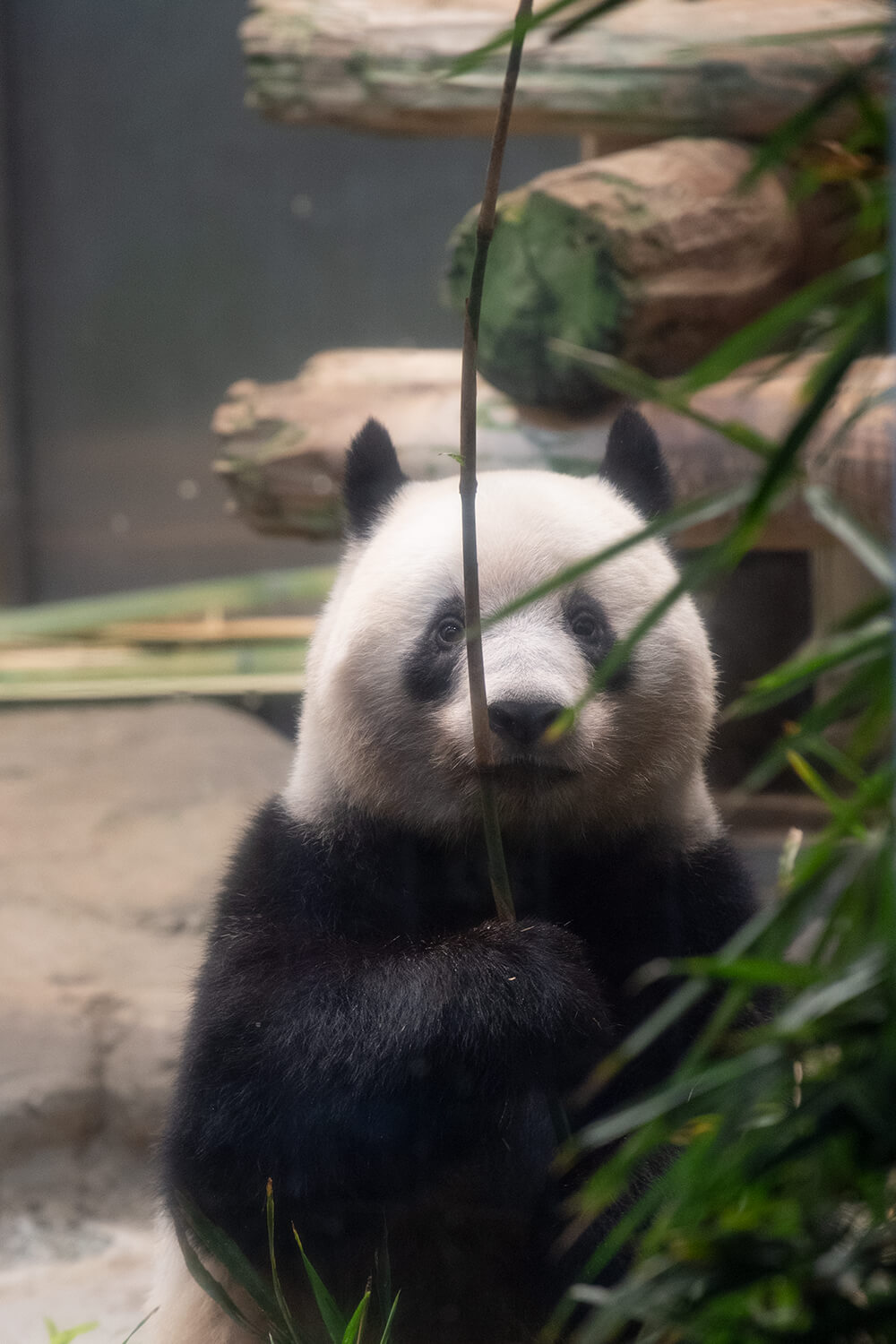 Such a cute "Xiangxiang", how can you not love it? Filmed on December 5, 2021. Gao's Guibo map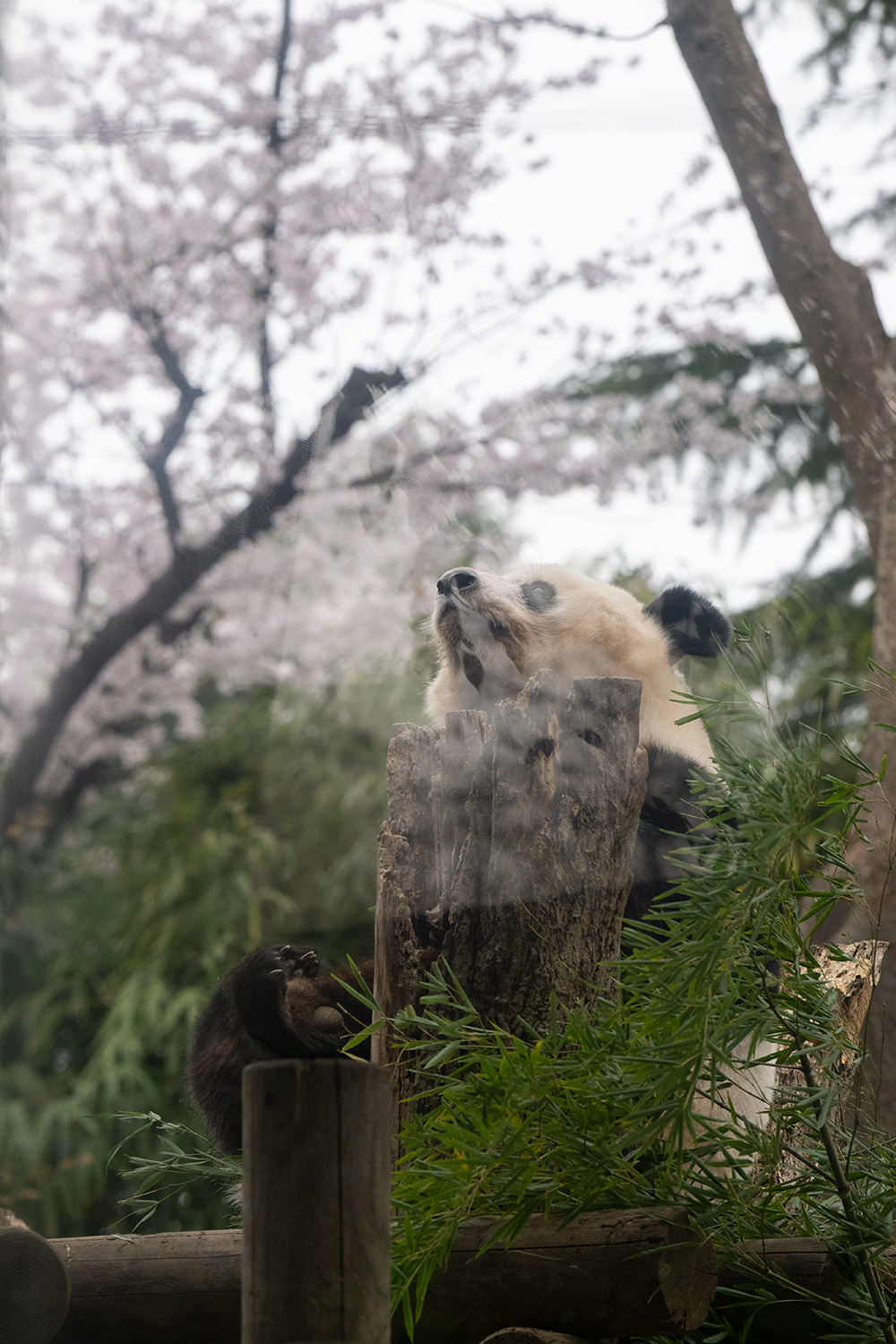 Xiang Xiang under the cherry blossom trees in the courtyard, taken on March 29, 2022. Gao's Guibo map
The Paper: How has "Daily Panda" changed your life?
Gao Guibo:
It has changed a lot. For me, pandas have become part of the family. As long as the "family" is healthy, I will work harder. For 11 years, I carried this feeling every day. Except for my daughter's illness or something at school, I basically didn't want to leave it for a day.
Many people have shared their panda observation diaries with me on their blogs. Not only from Japan, but also from overseas, especially to see the messages sent to me by Chinese fans from the hometown of pandas, I am really happy.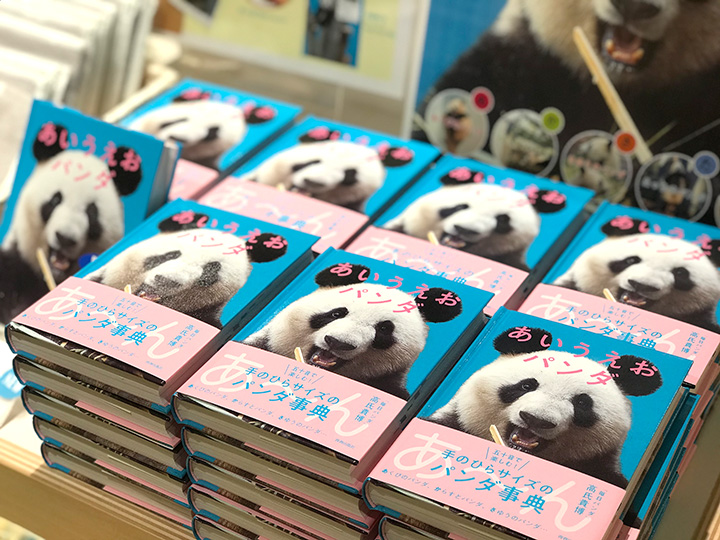 Panda photo book published by Gao Guibo. Gao's Guibo map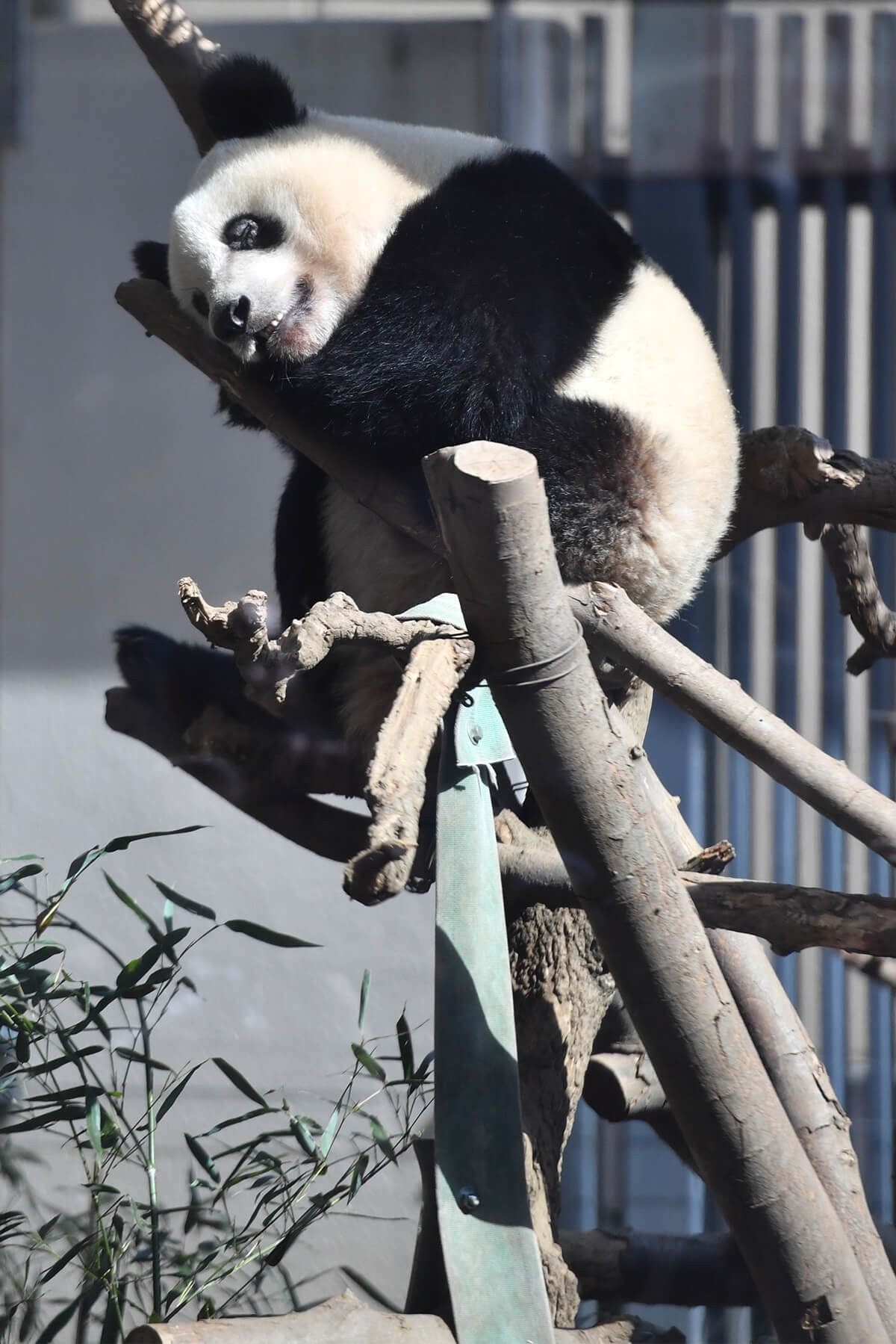 Xiangxiang sleeping in the sun. Gao's Guibo map
The Paper: From the first time I saw "Zhenzhen" and "Lili" to now, how do you feel when you look back on your 11-year shooting journey?
Gao Shiguibo:
Lili and Zhenzhen were only five years old when they first came to Japan. Now they have grown up and become parents, and now they form such a wonderful family of five. I'm really happy to see them grow every day.
Although Xiangxiang will return to China later, I will feel a little lonely inside. But on the other hand, Xiangxiang will find a better half in China, and there will be more happy things waiting for him, and I am looking forward to it.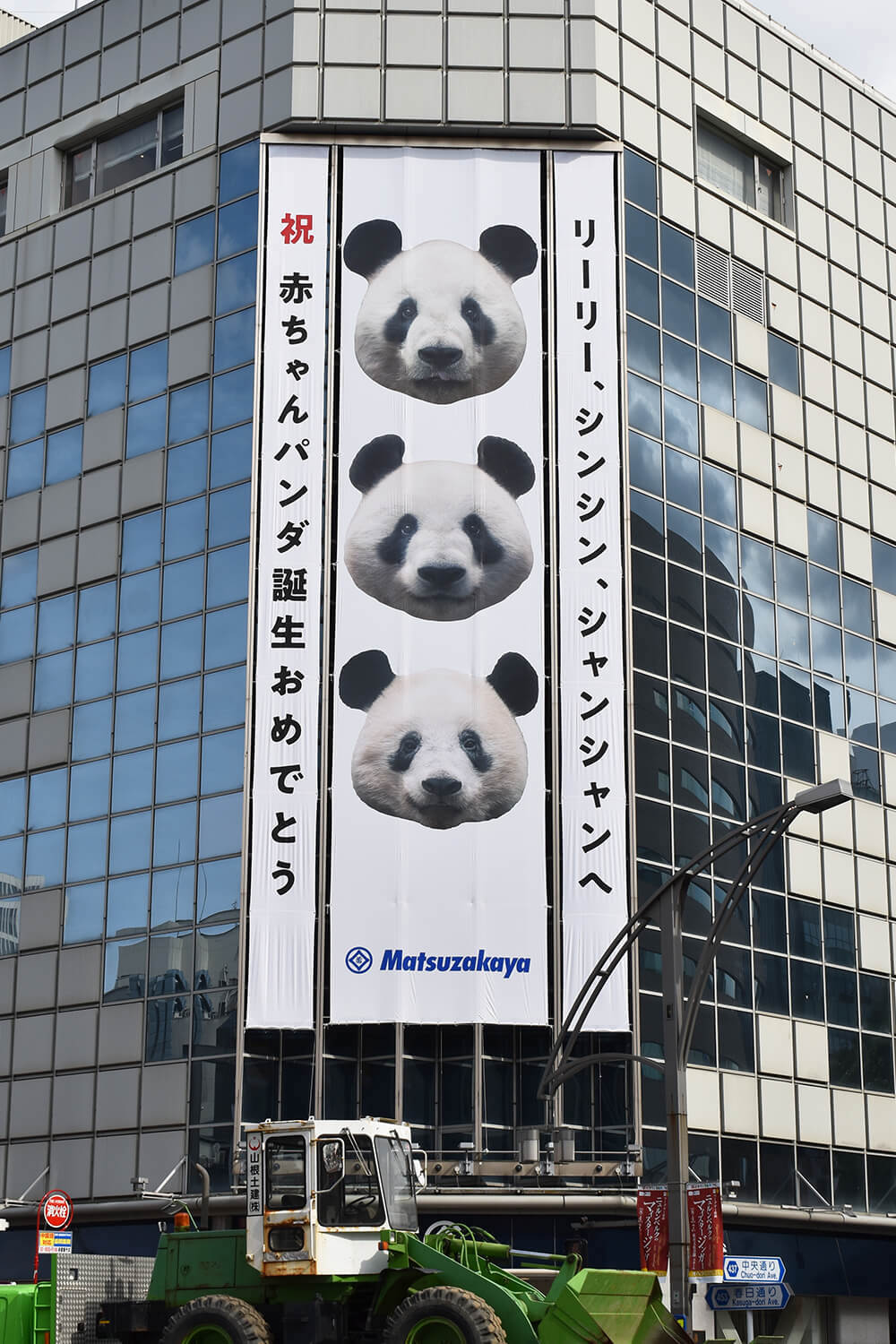 In June 2021, the younger siblings of "Xiangxiang" were born, and the panda family in Ueno became a family of five. The picture shows a huge congratulatory poster outside the Ueno Matsuzakaya Department Store building. Gao's Guibo map
The Paper: Have you been to China?
Gao's Guibo:
Because I insist on going to the Ueno Zoo every day, I haven't been there once. If you have the opportunity to go to Chengdu (giant panda base), you might not want to go home after seeing it (laughs).
The Paper: What other shooting goals are there next?
Gao's Guibo:
Last year, Xiangxiang's younger siblings "Xiaoxiao" and "Lei Lei" were born, so after Xiangxiang returns to China, I will continue to shoot the twins and continue "Daily Panda" .