On July 4, at the launch of Huawei's summer flagship new product, the AITO brand officially launched its second product, the AITO M7, a luxury and smart large electric SUV.
The lowest starting price of the second new car powered by Huawei is exactly the highest price of the first car, the M5. The national suggested retail price is 319,800-379,800 yuan. There are four main selling points: equipped with HUAWEI DriveONE pure Electric drive range extension platform, 6-seat large space, AITO zero-gravity seats and newly upgraded HarmonyOS smart cockpit.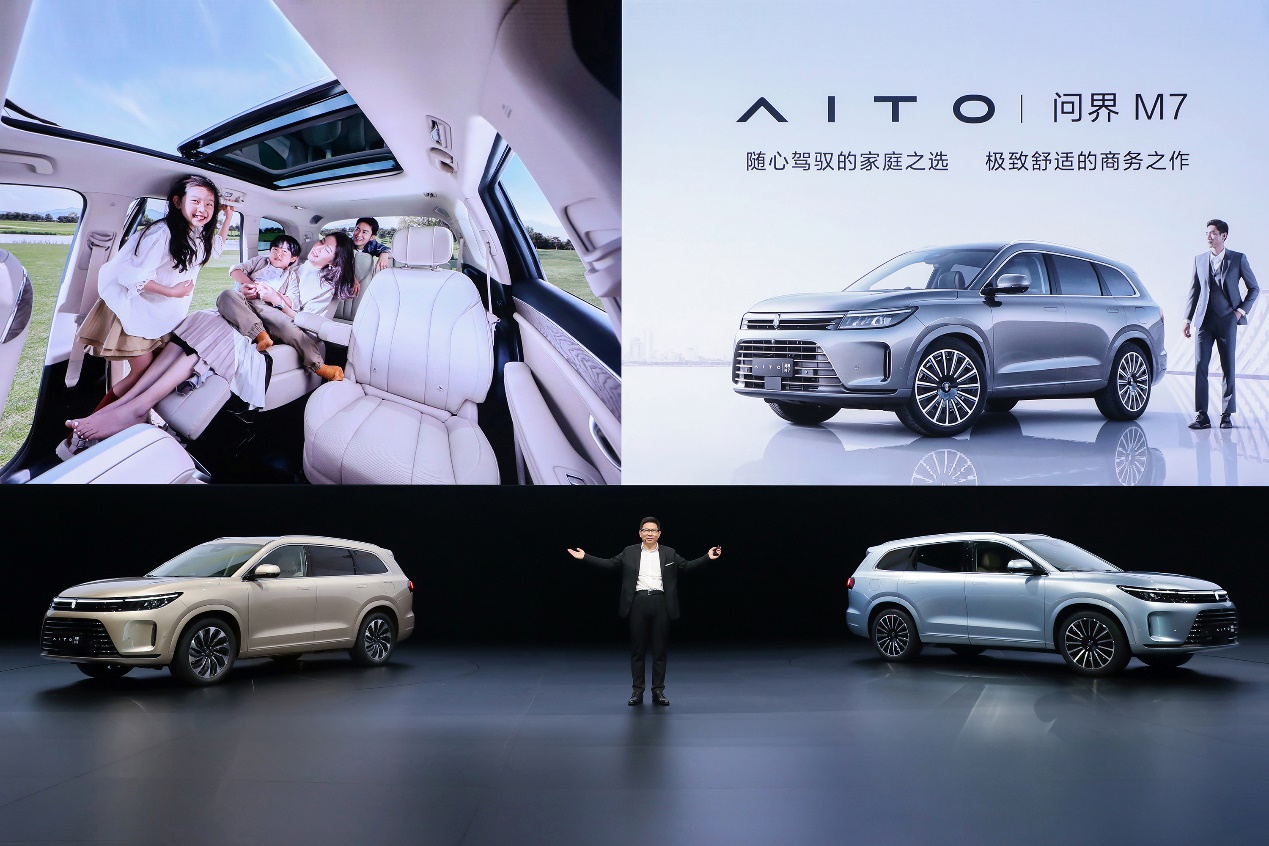 Yu Chengdong, Executive Director of Huawei, CEO of Terminal BG, and CEO of Smart Car Solutions BU, said: "Under the joint empowerment of Huawei and Celis, the AITO brand has created a record of the fastest delivery of a single model of the new brand exceeding 10,000. In a single month, it will break 10,000 and hit a new high, and it has become the fastest growing smart electric vehicle brand."
It is reported that the body of Wenjie M7 continues the AITO brand family design language, with the iconic hexagonal grille and eagle wing through-type taillights. The car is 5020mm long and has a wheelbase of 2820mm. The original 6-in-1 range extender powertrain makes the longitudinal length of the passenger compartment reach 2605mm, and the space conversion rate reaches 92.4%, leaving more space for users with less "public stalls", redefining the six-seat large space.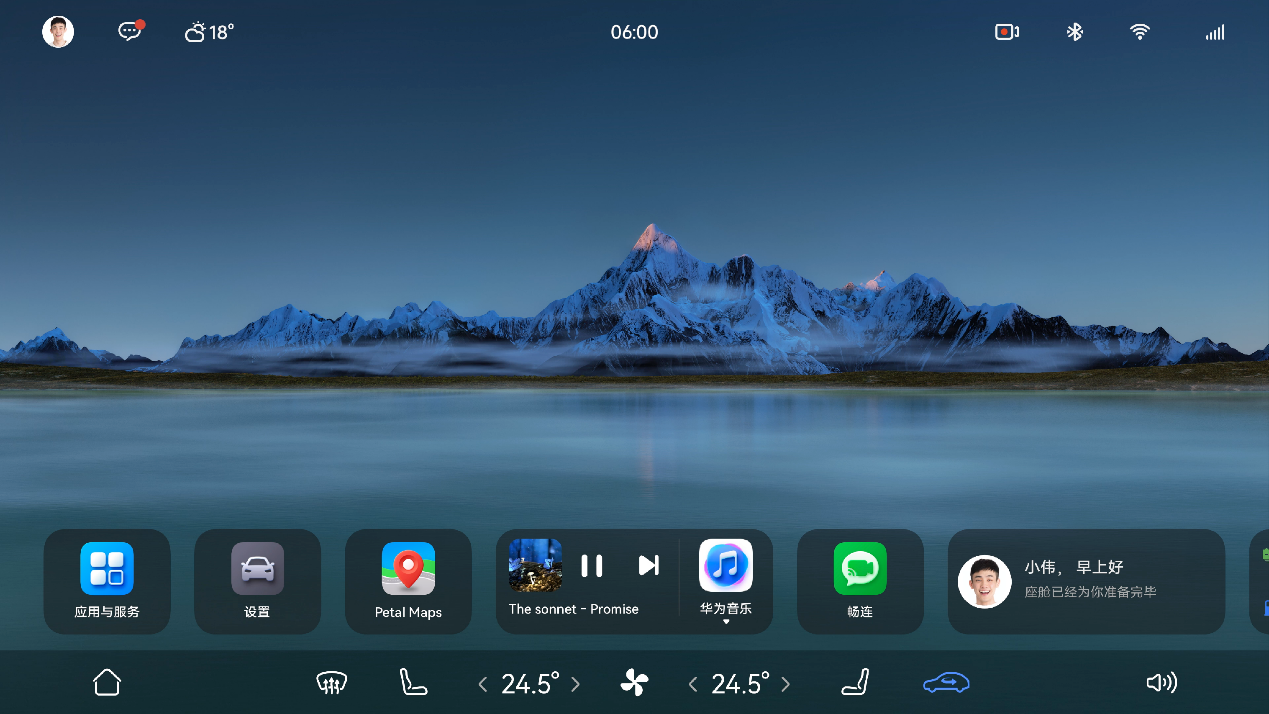 The newly added super desktop function of the HarmonyOS smart cockpit allows the mobile application to directly access the M7 vehicle. Users can operate the mobile application through the large screen, and the software interface will adapt to the screen, which is convenient to use the large screen to edit WeChat documents or use the car camera to shoot mobile Vlogs , It is also equipped with a car home KTV, immersive game mode and 19-unit HUAWEI SOUND audio.
The HUAWEI DriveONE pure electric drive range extender platform is equipped with a 1.5T four-cylinder range extender 3.0, which can generate 3.13 kWh of electricity per liter of oil. For urban commuting, the CLTC's pure electric battery life can reach more than 200 kilometers; when driving long distances, the CLTC's battery life can reach 1,220 kilometers, and the fuel consumption per 100 kilometers is 5.8L. The dual-motor four-wheel drive system has a combined maximum output power of 330kW and an acceleration of 4.8s per 100 kilometers.
In addition, the Wenjie M7 has 23 storage spaces in 14 places, a dimmable soft-light makeup mirror, dual 40W wireless fast charging, RGB 128-color AI rhythm stepless color changing atmosphere lights, ICAS intelligent cleaning cockpit system and other design details.